These restaurants and bars are open in July.
«Everyone» in Norway goes on summer vacation in July, but fortunately for those of us staying in the city, there are some hardworking restaurants and bars that promise to serve food and drinks throughout the summer.
Restaurants
Smalhans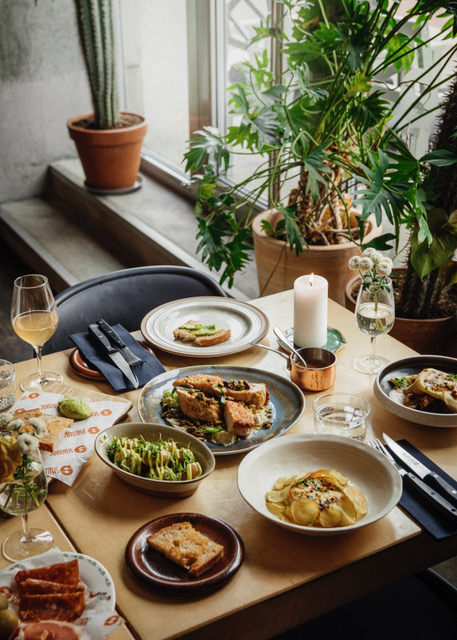 The restaurant has been honoured with the Michelin Guide's Bib Gourmand since 2015. This summer, you can still enjoy a good meal at a reasonable price. They are open from 5:00 PM every day.
For those visiting Norway for the first time, there may be «typical» Norwegian dishes on the menu!
Address: Ullevålsveien 43
Katla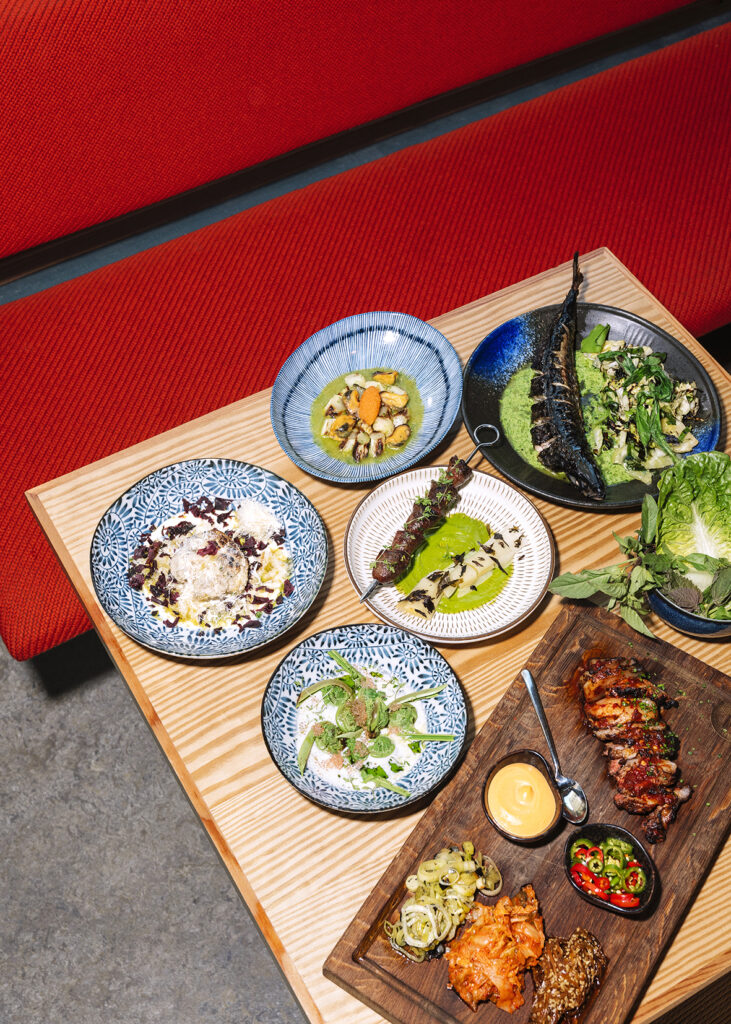 The boss himself, Atli Már Yngvasson (former head chef at the well acclaimed Pjoltergeist), will be cooking at Katla from Thursday to Saturday during the last three weeks of July. A summer menu of five courses will be served for 750 Norwegian kroner, including appetizers, main course, and dessert. It's a perfect stop for those craving a fusion of Mexican, Thai, and Nordic culinary traditions.
Address: Universitetsgata 12
El Brutus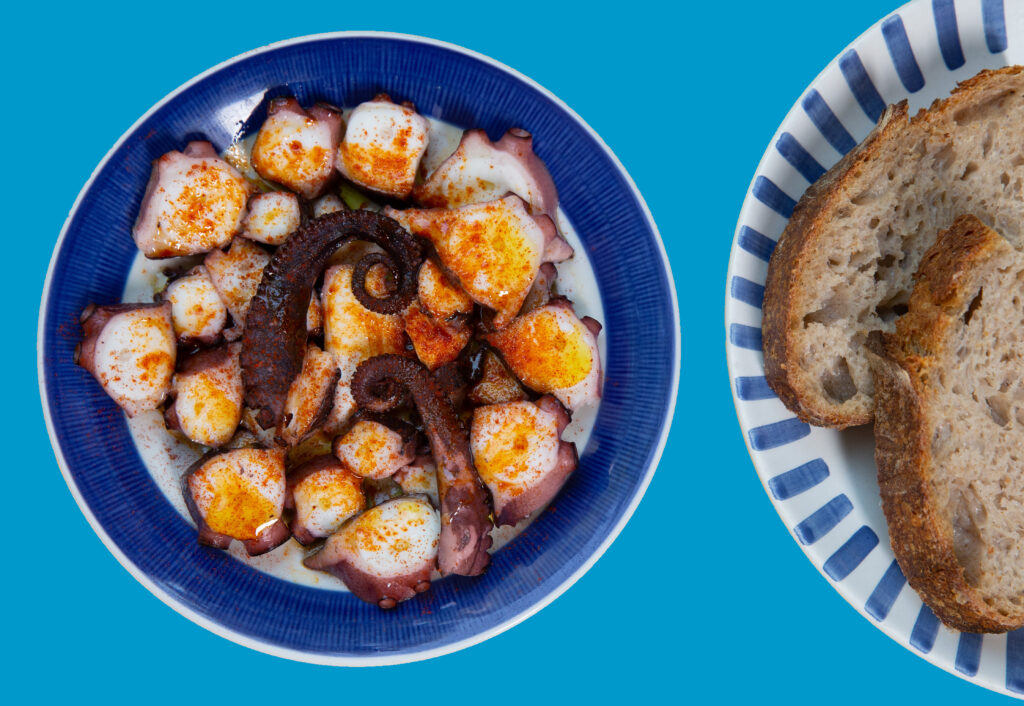 El Brutus is an authentic Galician restaurant in Oslo. This newly opened establishment serves Spanish food made with high-quality ingredients. Chef Estela, who hails from Vigo in Galicia, prepares the dishes she grew up with. El Brutus is also one of the city's leading natural wine bars. The restaurant is open from Wednesday to Sunday.
Address: Eiriks gate 2
Der Peppern Gror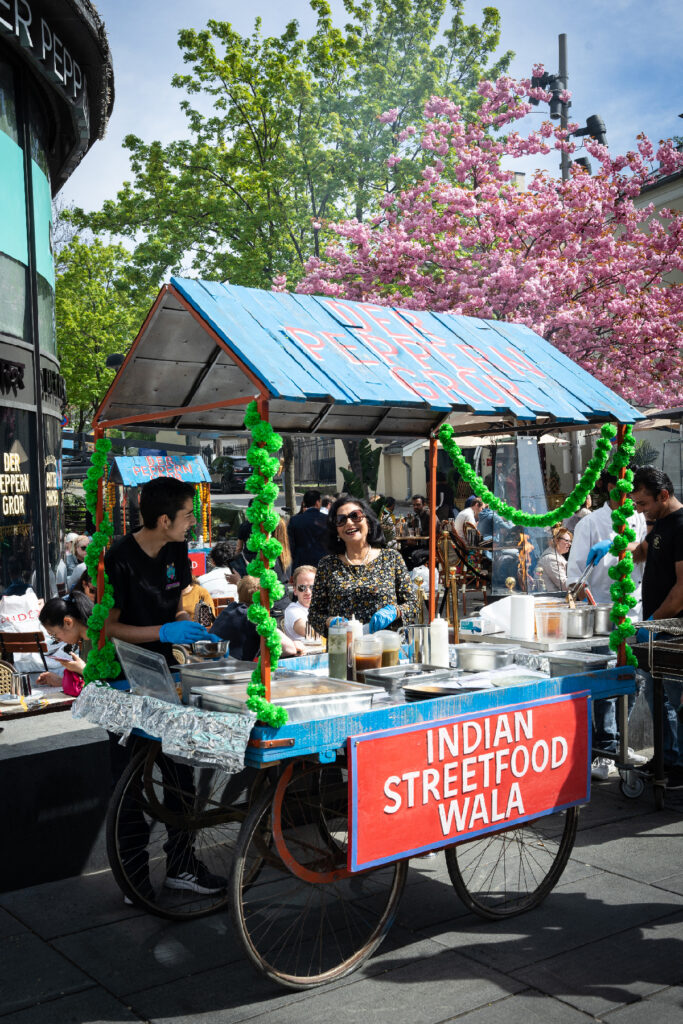 One of the city's best places for Indian street food is «always» open. The restaurant near the City Hall also has a large outdoor seating area and is just a stone's throw away from Karl Johans gate. In Bogstadveien (pictured above), they also have plenty of outdoor space.
Address: Fridtjof Nansens plass 7 and Bogstadveien 1
The Golden Chimp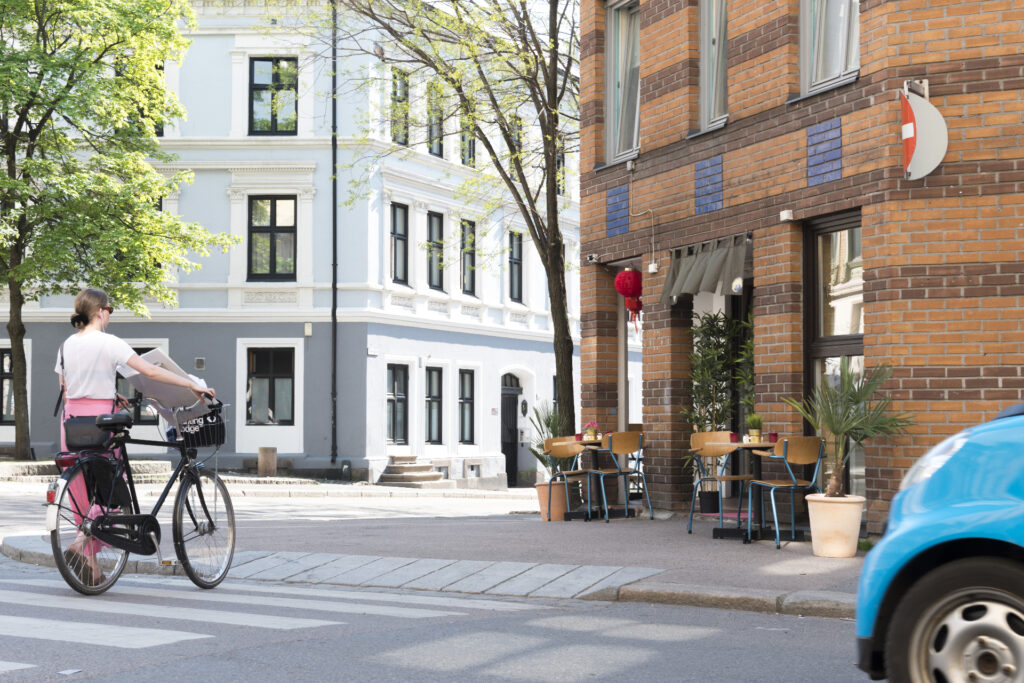 This dumpling joint might be the city's best dim sum restaurant. The restaurant is open from 12PM until 9PM from Tuesday until Saturday. They offer à la carte on the ground floor (with a couple of tables outdoors).
«You should visit us to get an insight into how well Asian food can be with butter and cream,» said Chimp boss Jan Robin Ektvedt in a previous interview with Prepp.
Address: Heimdalsgata 37
Handwerk Botaniske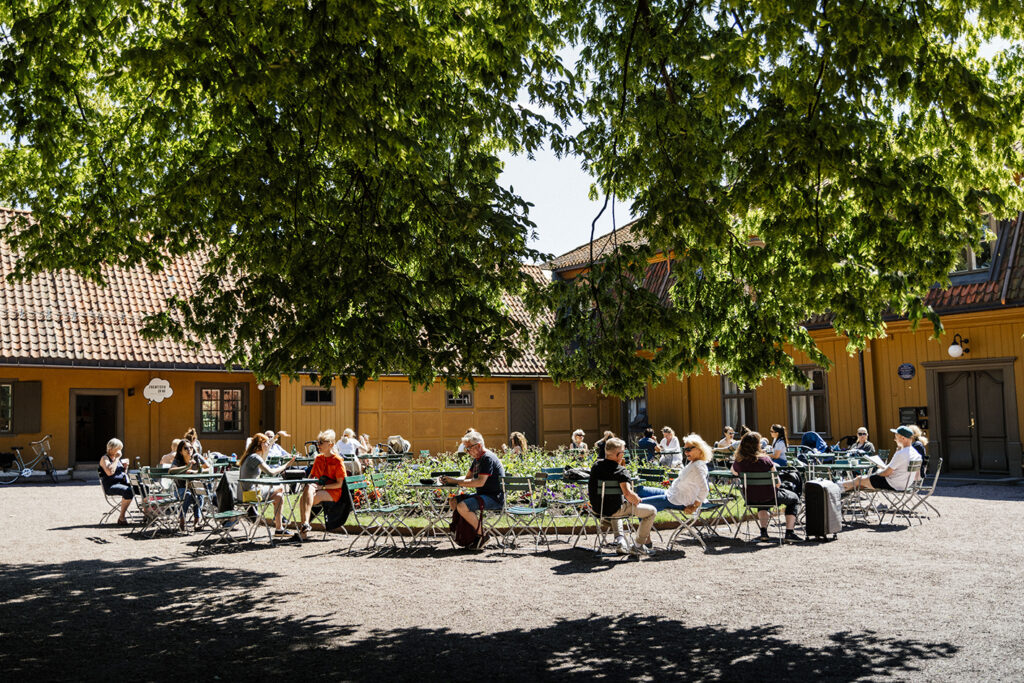 Located in the middle of the Botanical Garden, you'll find this café. Throughout the summer, it is open from 10:00 AM to 5:00 PM. On Thursdays and Fridays, they stay open until 8:30 PM. Here you can enjoy simple dishes, salads, and drinks.
It's a nice pitstop if you're strolling through the plant collection at Tøyen this summer.
Address: Sars' gate 1
Hrimnir ramen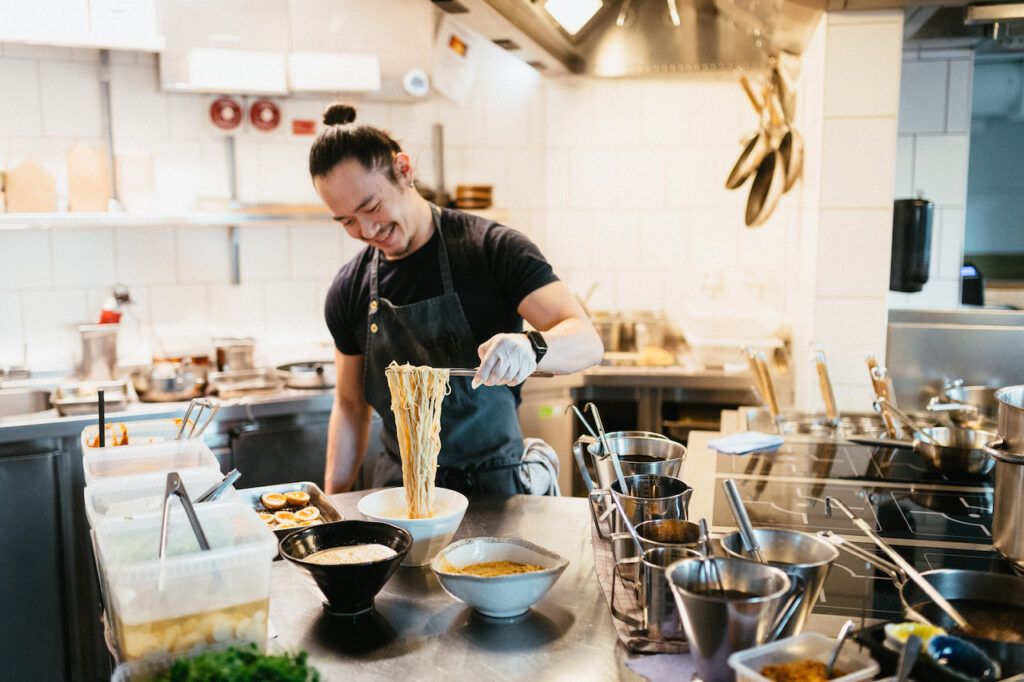 The ramen restaurant, recognized as one of the city's best, has regular opening hours during the summer months (kitchen closes at 9:00 PM). They also have a small and cozy outdoor seating area.
Addess: Maridalsveien 9A
Sentralen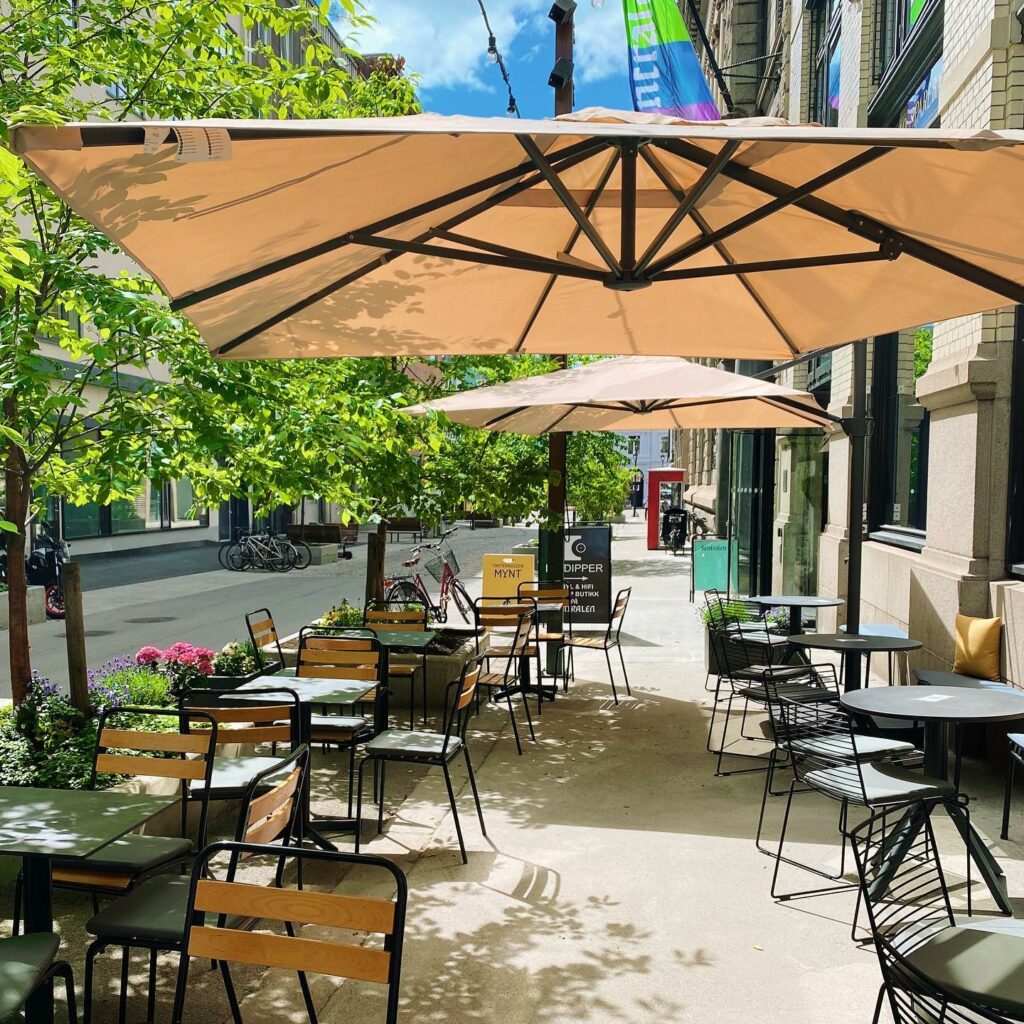 The restaurant in Kvadraturen recently updated its menu and announced that it has regular opening hours until the 8th of July. The cuisine is a combination of Nordic and French culinary traditions. Enjoy food made from local seasonal ingredients on the outdoor seating along the pedestrian street or inside the restaurant.
They also run Mynt Rooftop Terrace – read a bit further.
Address: Øvre Slottsgate 3
POM Bistro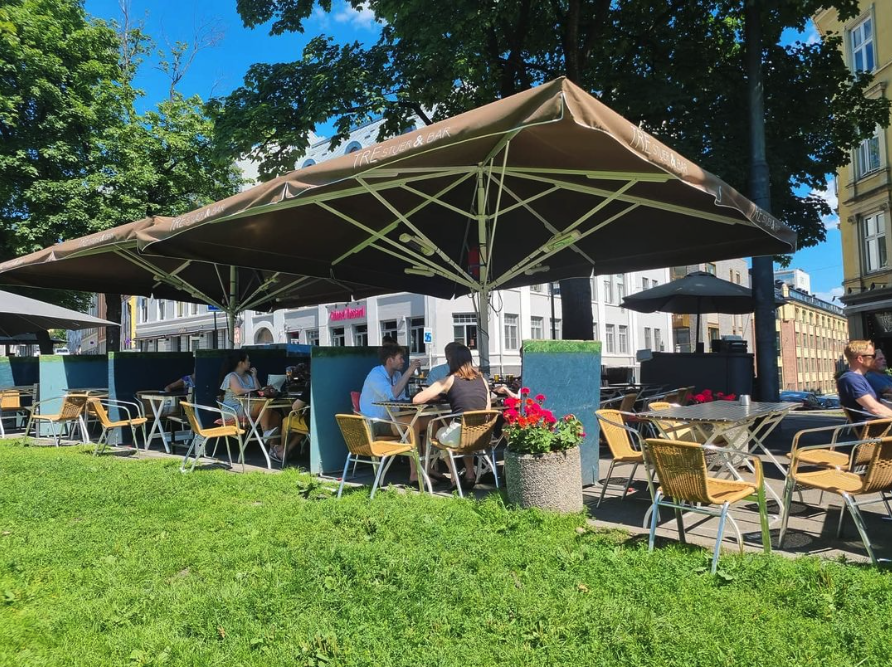 The bistro has a new menu and the same large outdoor seating area at Alexander Kiellands plass. An excellent choice if you are near Grünerløkka or Vulkan.
Address: Darres gate 1
Delicatessen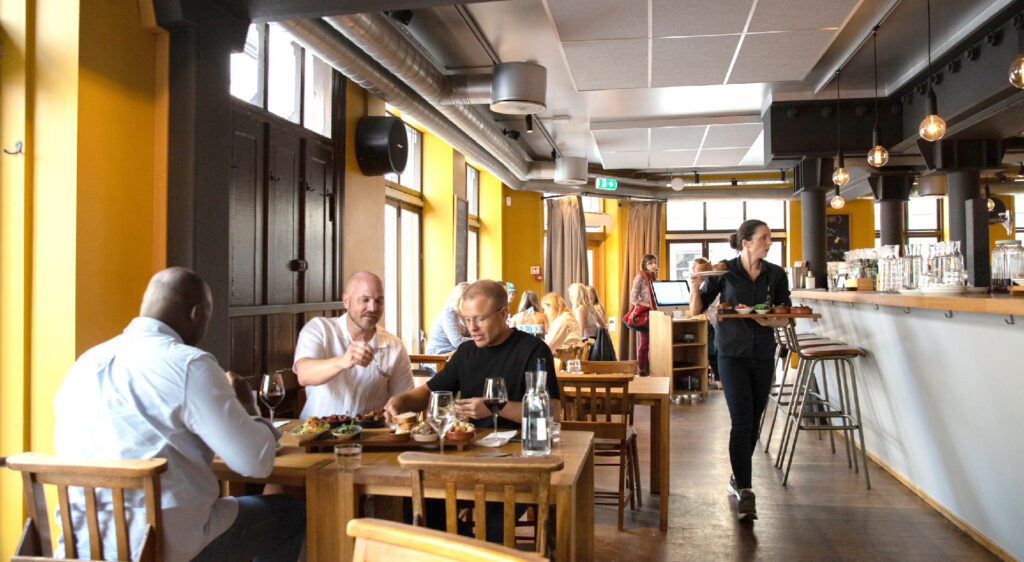 Delicatessen has three restaurants in the city. If you're in the mood for delicious tapas, this is the place to visit. All branches also have outdoor seating, so you can enjoy wine, sample small dishes, and people-watch. Delicatessen is open every day throughout July.
Address: Holmens gate 2, Søndre gate 8 and Vibes gate 8A
Nasjonalmuseet Kafé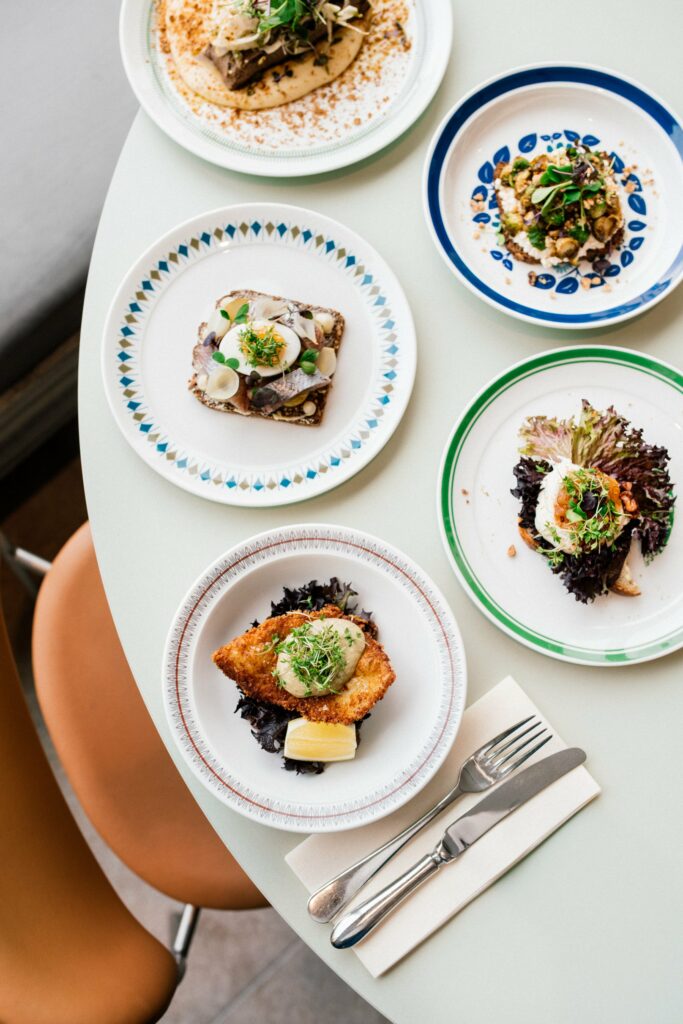 The National Museum café is located in the same building as the National Museum, right by Aker Brygge. Here you will find a comfortable atmosphere, good drinks, and their unique open-faced sandwiches and waffles. If you are looking for food rooted in Norwegian culinary traditions, this is a great stop. Feel free to visit the National Museum as well – here you can enjoy art ranging from Munch to internationally acclaimed artists like Picasso. The restaurant is open from Tuesday to Sunday.
Address: Brynjulf Bulls plass 3
Bølgen & Moi Tjuvholmen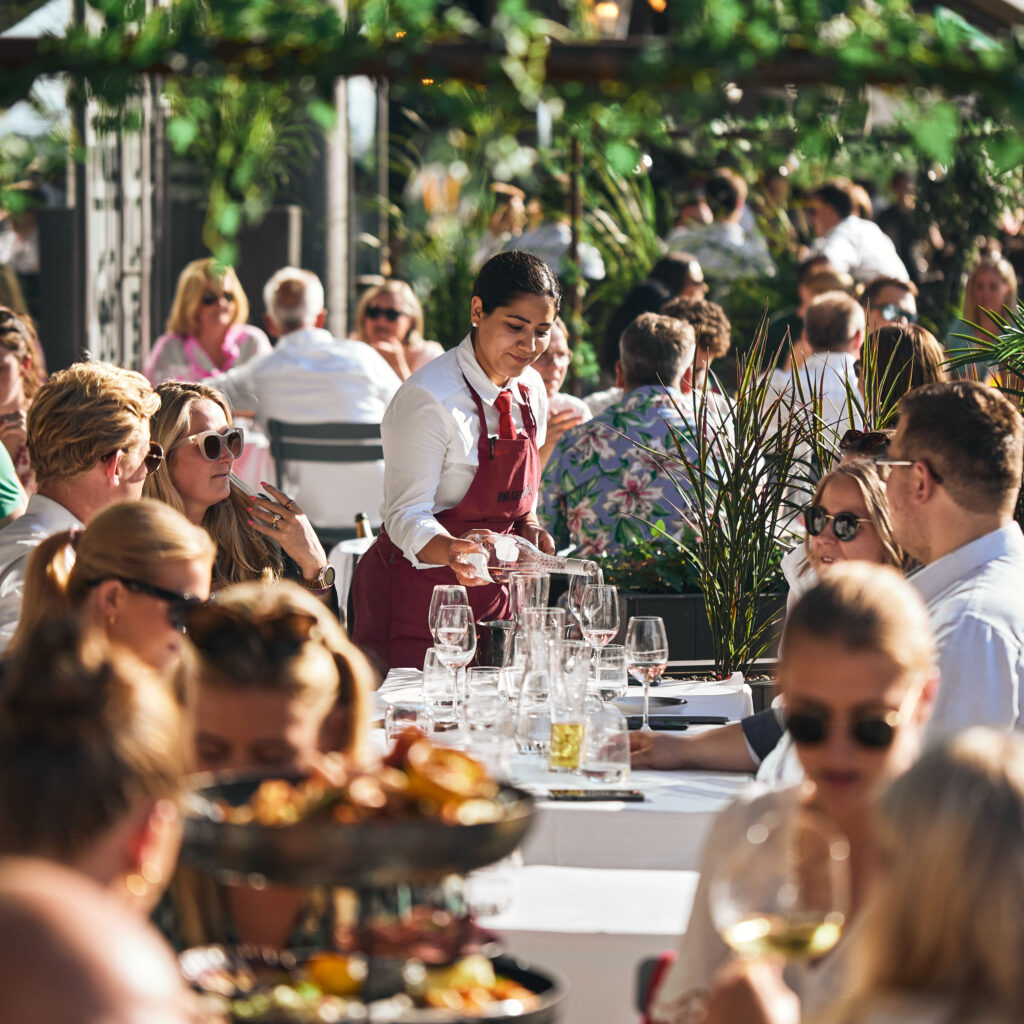 Bølgen & Moi Tjuvholmen specializes in French cuisine. The restaurant has a large outdoor seating area with a view of the Oslo Fjord. Tjuvholmen is right by Aker Brygge, making it a perfect stopping point if you're strolling along the promenade. The restaurant is open from Tuesday to Sunday in July.
Address: Tjuvholmen allé 5
Bars and Nightclubs
Utendørs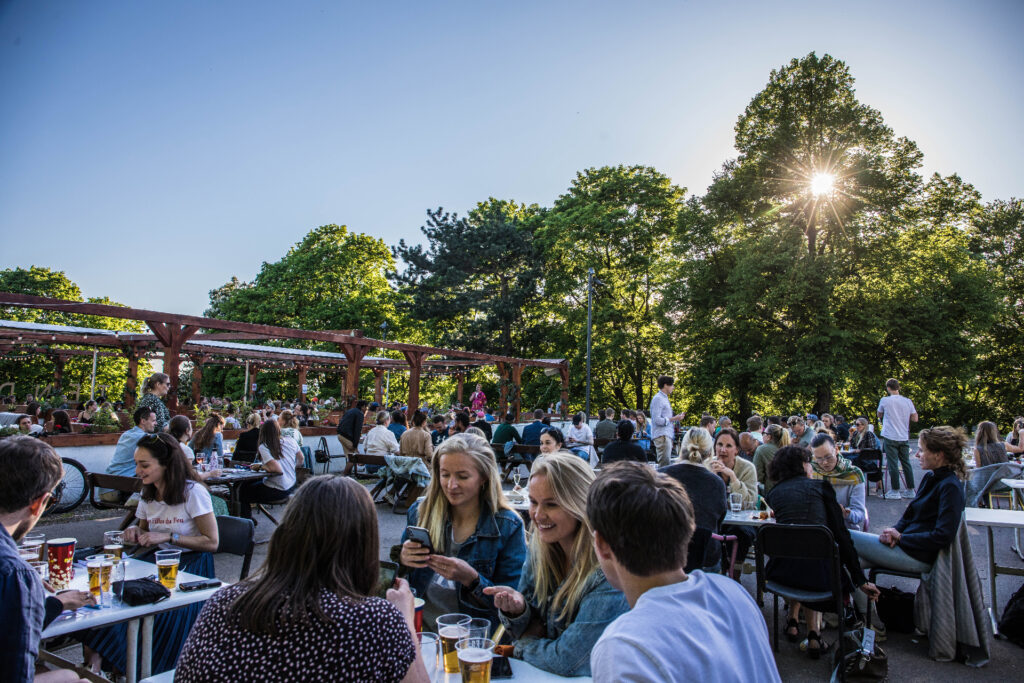 Utendørs (Norwegian for «outdoors), they possibly have the city's largest outdoor seating area, but it's only open from May to August. The venue is surrounded by trees and green grass, right at the top of St. Hanshaugen.
Please note that Utendørs may close if it rains.
Throughout the summer, there is also plenty of entertainment (in both Norwegian and English): quizzes, Harry Potter quiz, bingo, Friends quiz, and more. Follow them on social media (Facebook and Instagram) to stay updated on what's happening. If you get hungry, they also have a food truck that serves hamburgers with fries.
Address: In the middle of St Hanshaugen park. The closest thing to an address is Ullevålsveien 28
Brød & Sirkus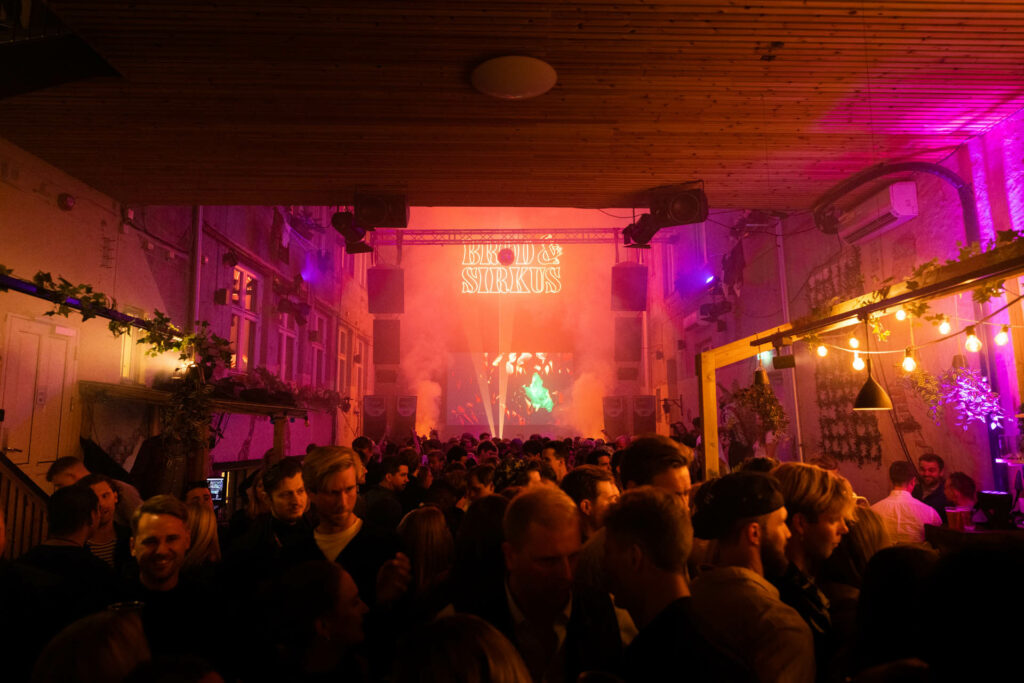 One of the city's most popular nightclubs and «entertainment bars» invites you to the club every Friday and Saturday throughout July. On warm summer evenings, they will open the roof, and you can dance your way into the night under the stars.
Address: Tordenskiolds gate 3
Mynt Rooftop Terrace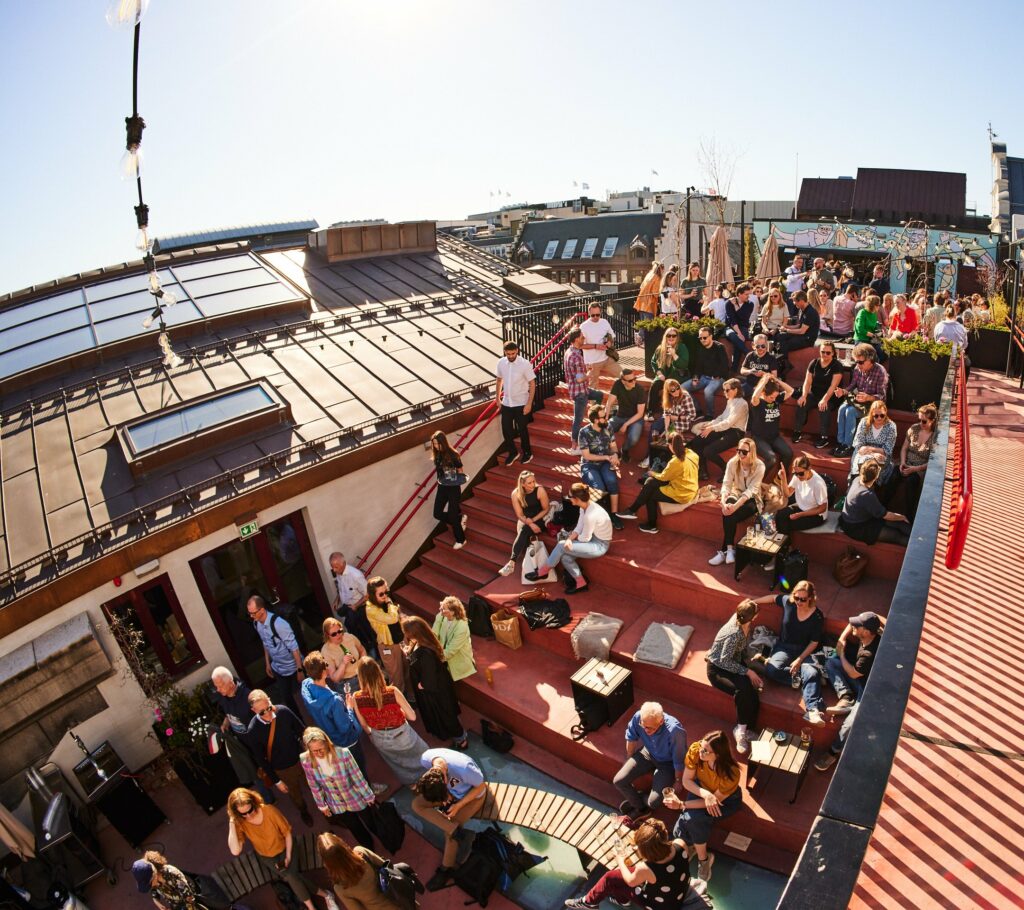 Mynt Rooftop Terrace is operated by the Sentralen restaurant and is located on top of the Sentralen building in Kvadraturen. Here, you'll get a fabulous view of Oslo city center, simple food service, and drinks. On certain evenings, there are also DJs playing or fun events. In June, the rooftop terrace is open from Wednesday to Sunday between 2 PM and 9 PM. From July 1st to August 20th, the opening hours are from 2 PM to 11 PM.
Address: Øvre Slottsgate 3, take the elevator to the top of the building.
Fyrhuset Kuba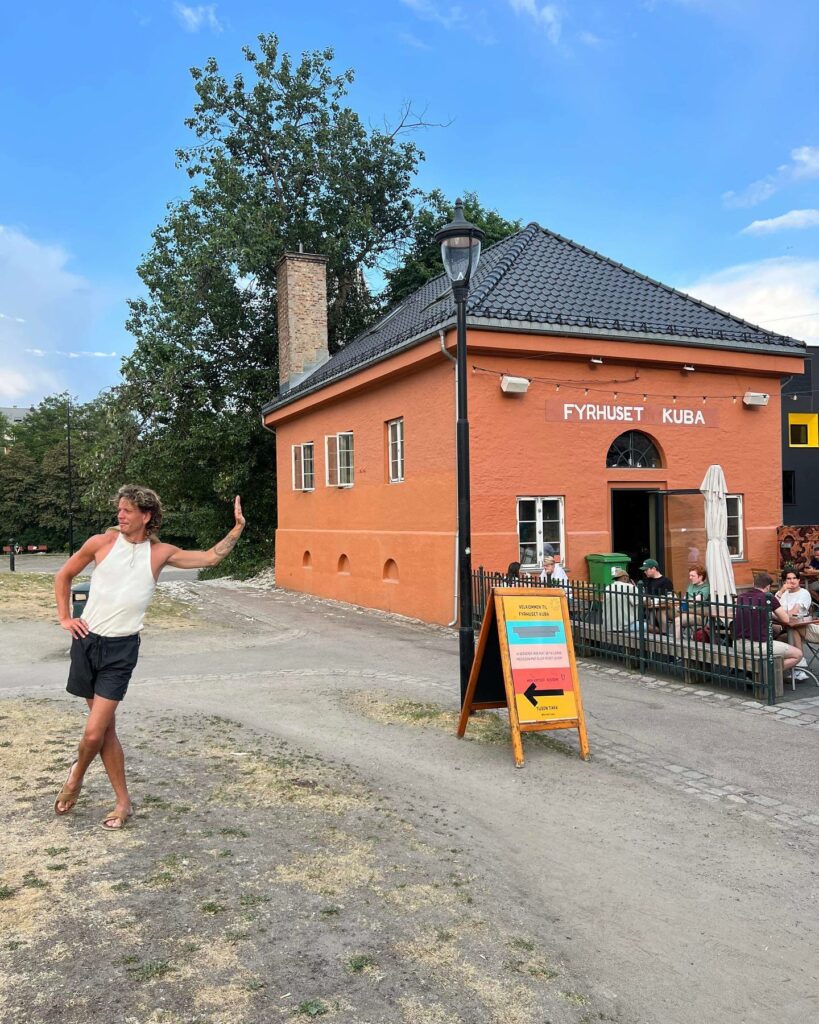 Right across from Vulkan, you have the local watering hole of Kubaparken. It's a cozy little bar with plenty of seating. If it's warm, you can seek shelter in the shade of the trees! The bar is open every day of the week.
Address: Maridalsveien 23
Uvisst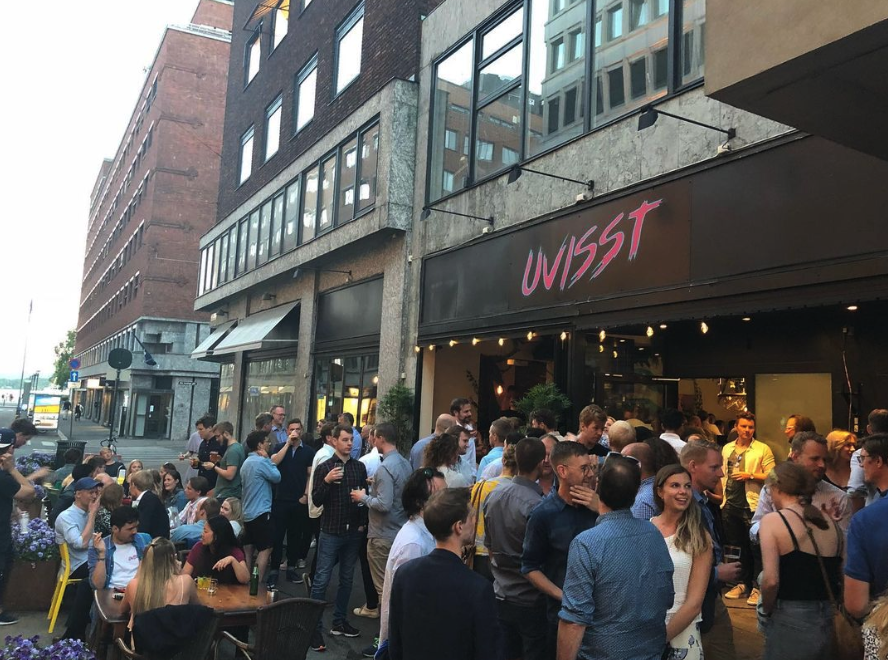 Uvisst claim to be «a tropical disco bar in the center of Oslo.» They stay open late, and in the summer, they have a pleasant and small outdoor seating area right by Oslo City Hall. The Bar is open from Wednesday to Saturday.
Address: Tordenskiolds gate 11
Østbanehagen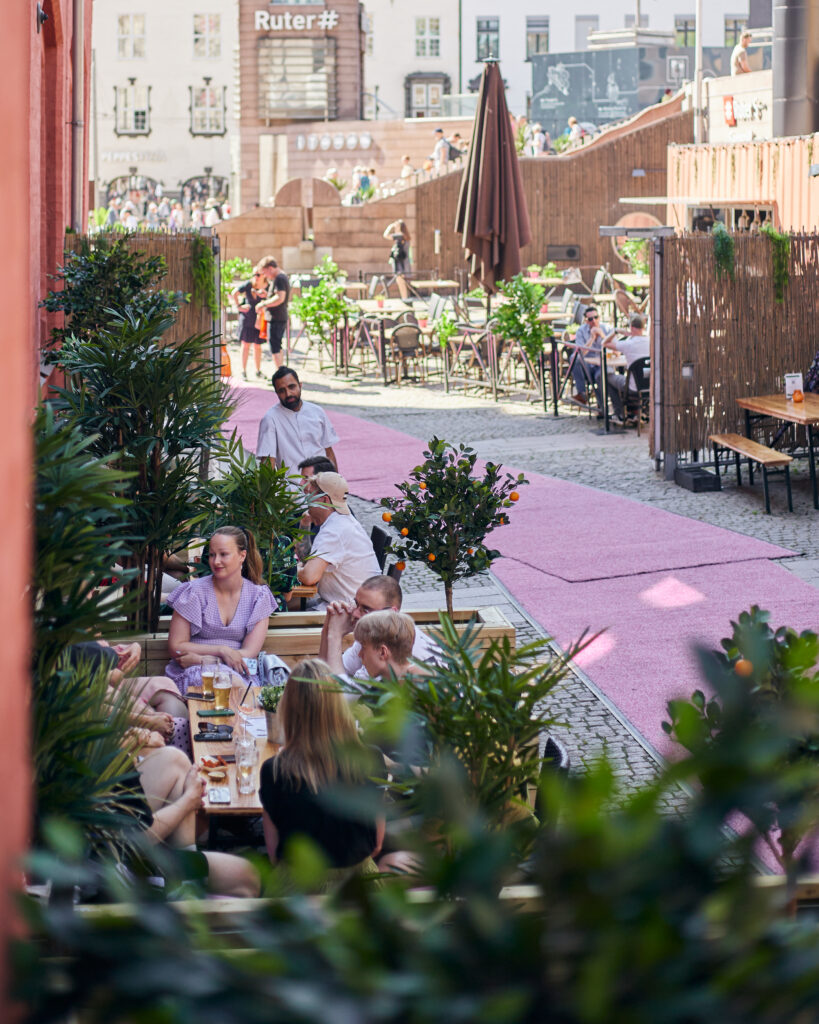 Østbanehagen (translates to «East Railway Garden») is located between Oslo Central Station and Østbanehallen. In the heart of the city, you can enjoy a delightful break with cozy atmosphere, drinks, and a bite to eat. They serve grilled food from the Josper grill in various forms, such as burgers, pulled pork, and similar dishes.
The backyard also hosts regular events throughout the summer. The general knowledge quiz takes place on Wednesdays and will be conducted in English. Thursday Jam offers music and a great atmosphere.
Address: Jernbanetorget 1